5 Top Tips for Disneyland® Paris First Timers
If you're reading this blog post, then you must be thinking about going to Disneyland® Paris for the very first time. Well, you're in the right place! Welcome to the MagicBreaks family. Each and every member of 'Team MagicBreaks' has first hand knowledge of the resort and visits on a regular basis to make sure they're up to date in order to provide you with information that is practically perfect in every way. As the title suggests, today, we're going to share our top tips for Disneyland® Paris first timers, so let's go….
1. Book Early
At number one, is the most important tip of all, book early! You will be able to take advantage of the better offers and you will allow yourselves more time to plan the trip of your dreams. If you book with MagicBreaks, you will also be able to pay a deposit to secure your booking, then spread your payments up until 12 weeks before departure. Therefore, if you book early, you will have more time to spread out your payments.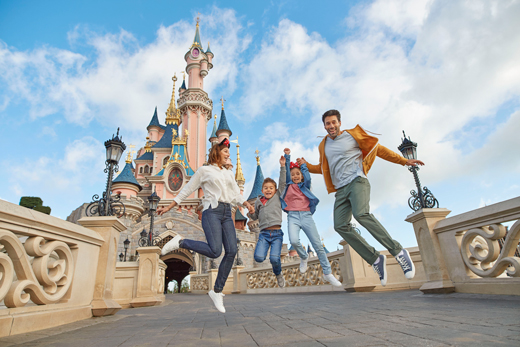 2. Magical Extras
Once your trip is booked, let the planning commence! We offer a wide range of magical extras that will make your first trip to Disneyland® Paris extra special. From Disney Character Dining to Buffalo Bills Wild West Show…with Mickey and Friends, there is something for all to enjoy. If you're celebrating a birthday whilst your there, then why not pre-book a birthday cake? Click here to find out more about all the magical extras on offer.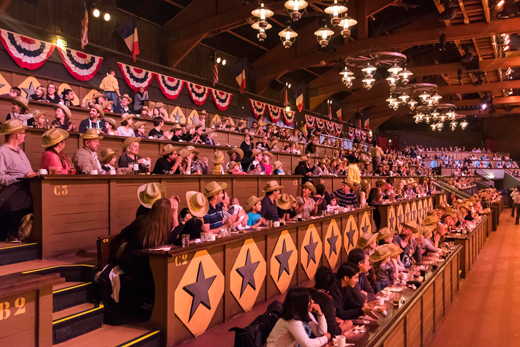 3. Disneyland® Paris Meal Plans
Now for the most important magical extra of them all, Disneyland® Paris Meal Plans. The cost of food can be a concern when planning a family holiday, but with a Disneyland® Paris Meal Plan you can keep your budget in check and savour every magical moment of your stay. For guests staying at a Disney® Hotel, you can choose from a Breakfast, Half-board or Full-board Meal Plan. These are a great way to experience a variety of restaurants, with plans to suit all budgets and tastes. Don't forget, these plans must be booked before your stay.
4. Dining Reservations
Once you've added your Disneyland® Paris Meal Plan to your booking, we would highly recommend making your table reservations prior to you arriving at Disneyland® Paris. You can do this by calling the Disney Dining Line on 0844 800 8111 and Option 4. Reservations can be made from 60 days before you travel.
5. Do your research
Make sure you have a good look around our website to get to know the resort, the hotels, the restaurants, magical extras, seasonal events and more. There are hotels to suit all budgets and tastes, which you can find out more about here. For example, if your favourite Disney film is Toy Story, Disney's Hotel Cheyenne is the one for you as the recently refurbished rooms are Toy Story themed! If you're a Ratatouille fan, be sure to book Bistro Chez Remy, where you can feast on delicious French cuisine whilst shrinking down to the size of Rémy on this Parisian bistro decorated with giant plates, forks and spoons.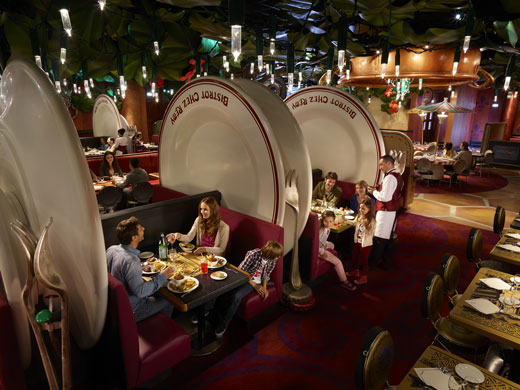 And there you have it, our five top tips for Disneyland® Paris first timers. If you need any more tips and tricks, please get in touch via social media, live chat or over the phone, where our Disney specialists will be more than happy to help.
We wish you a magical first trip (of hopefully many) to Disneyland® Paris!
©Disney